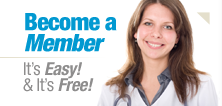 Privacy Policy – Webber Training Inc
This privacy notice discloses the privacy practices for Webber Training Inc, and www.webbertraining.com. This privacy notice applies solely to information collected by this website. For the purposes of this Privacy Policy, "we ", "our " and "us " mean Webber Training Inc. Also, "you" and "your" mean an individual who has registered as a Webber Training Member or who is using the services on www.webbertraining.com.
What information we collect:
The personal information that is provided when someone registers as a "Member" on webbertraining.com is the only private and contact information that we collect. It is provided voluntarily and not obtained from any third-party source or without the knowledge and permission of the Member. Credit card information, when provided for an on-line registration or purchase, is obtained and held by PSiGate and not made available to Webber Training Inc. You can find the privacy policy for PSiGate at www.psigate.com/privacy.
How we use your information:
A broadcast e-mail is sent at least monthly to all members, making use of the e-mail address information provided. Member name and address information is maintained to automatically populate invoices that are generated as a result of teleclass registrations or other on-line purchases.
How we share your information:
We don't share your information with any individual or organization. Not ever!! Only those with administration-level access to the web site are able to retrieve member names and information.
Your access to and control over your information:
Members are able to change their membership contact information on webbertraining.com, or remove it entirely, at any time and without having to notify Webber Training Administration.
Security
We take precautions to protect your information. When you submit information via the website, your information is protected both online and offline. We do not collect and maintain sensitive information (such as credit card data). While we use encryption to protect information transmitted online, we also protect your information offline. Only employees who need the information to perform a specific job (for example, billing or customer service) are granted access to personally identifiable information. The computers/servers in which we store personally identifiable information are kept in a secure environment.